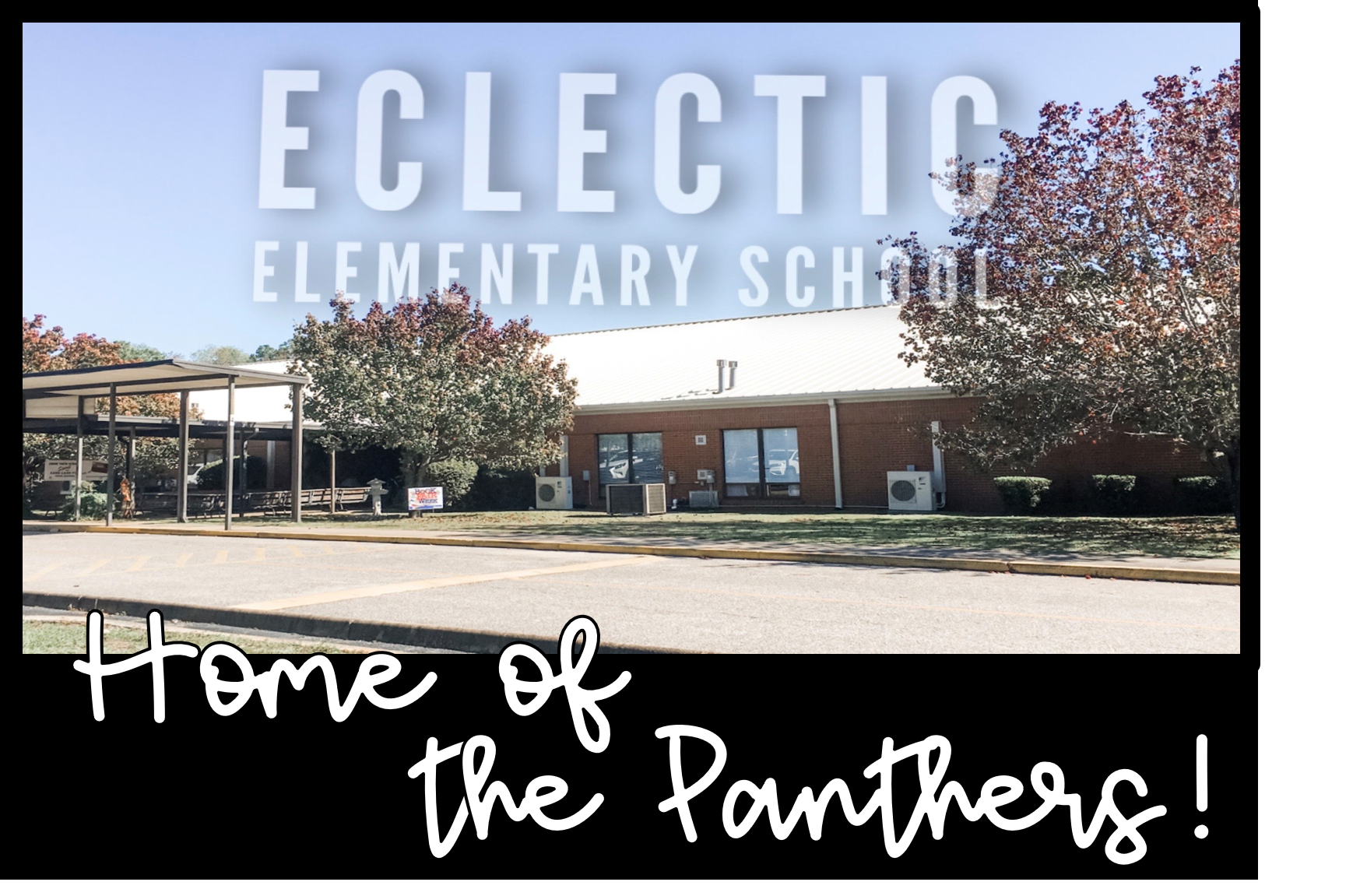 Eclectic Elementary School (EES) was built in 1982 and is located in the heart of Eclectic, Alabama which is a small, family-oriented community. EES is a Kindergarten through fourth grade school that currently serves approximately 540 students. EES's faculty and staff is comprised of 2 administrators, 35 highly qualified teachers, and 10 support staff. We foster an environment where students feel safe and supported, and we believe all students can excel academically and in life skills. EES is proud to have earned an "A" on the state department of education report card!
Our school offers various academic programs in order to ensure that every student's individual needs are met. The Gifted and Talented (GATE) program provides enrichment for qualifying third and fourth grade students. The intervention/title program is provided to all K-4 students who need additional support in reading and math. Parent Advisory meetings are held in the fall and spring. Our special education program provides individualized instruction to qualifying students, and our speech language pathologist works with students with communication impairments. Monthly library classes and character education classes are provided to each homeroom. Interactive music classes are provided to all students on a bi-weekly basis. We house a First Class Pre-K classroom at EES, and the Eclectic Child Development Center, a pre-school, after-school, and summer program, is located on our campus as well.
Students are encouraged to promote leadership skills through our student council. An advocacy program is in place to provide students with supplemental support both academically and socially. Our P.E. department has a 50-Mile Club for runners in second-fourth grades. EES has a one-to-one student to chromebook ratio. We have implemented the Breakfast in the Classroom program which provides a free breakfast to all students. The Good News Club, sponsored by First Baptist Church, is provided after school one day a week to students who wish to participate.
EES encourages parent and community involvement. We have a very active Parent Teacher Organization (PTO) and volunteer program. We partner with local churches to provide school supplies. Our library has a parent resource center to aid parents in partnering with us to ensure their child's success. We want our parents and community to feel welcome at EES. Here are a few opportunities for involvement: Open House, Book Fairs, Fall Festival, Thanksgiving Lunch, Grandparents' Day, Spelling Bee, Art in the Afternoon, Read Across America and awards ceremonies to celebrate success. EES takes pride in their students and in their community. It's a great little place to be!